Do you LOVE beefy goodness?
Are you looking for new and drool worthy snacks you can add to your regular rotation?
Are you having trouble finding satisfying, easy-to-eat foods you can munch on during your breaks at work?
We reckon its time you considered trying out biltong!

Read on to find out the answers to "what is biltong?" and why you should try it!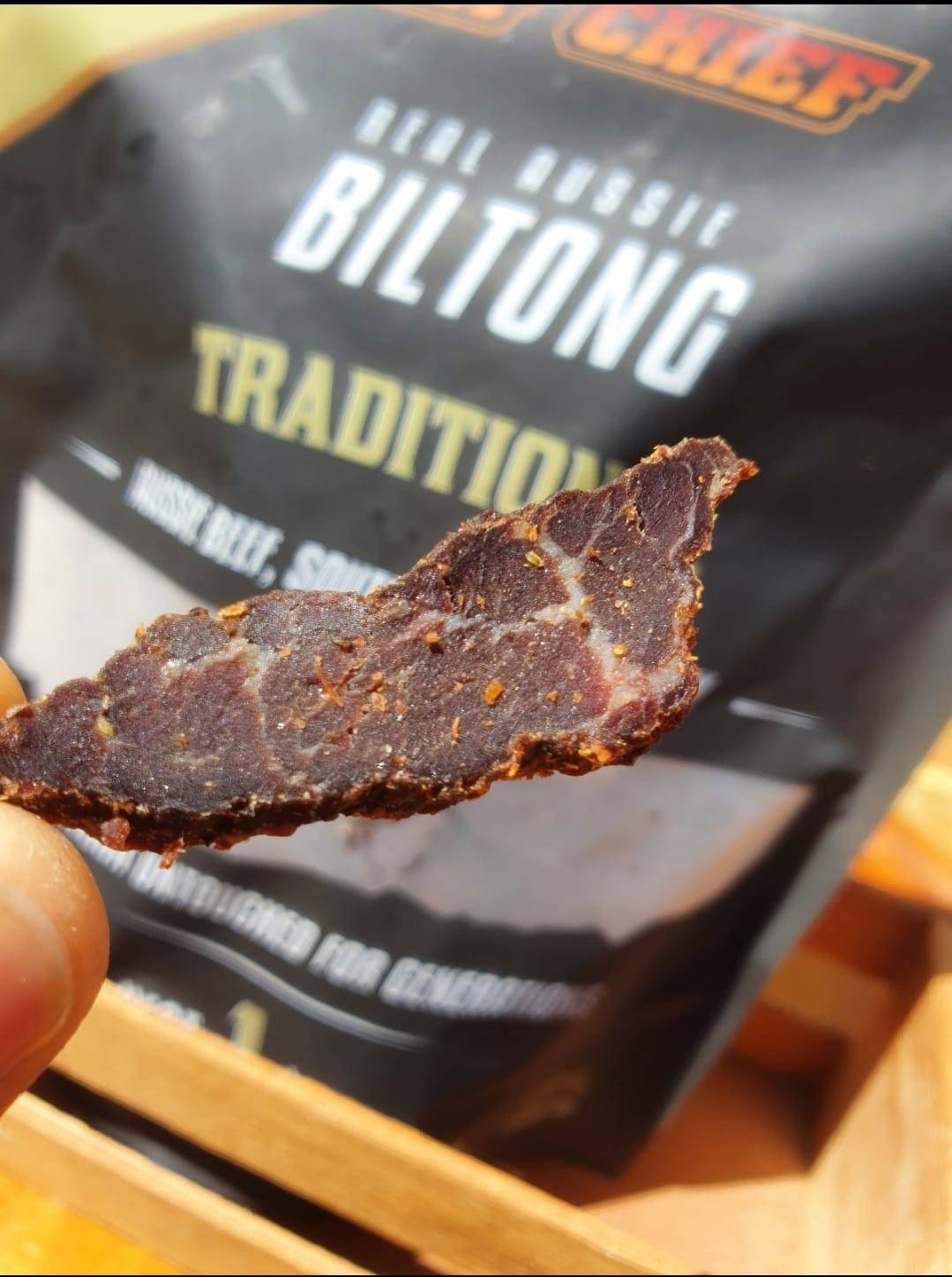 Biltong is comparable to beef jerky in a lot of ways. You could say they're beefy brothers. Biltong and Jerky are both dried meat snacks that have been around for a long time. But, when considering biltong vs beef jerky, there are particular differences.
Beef biltong is the most common type of biltong, but it isn't always made of beef. It can also be made from different game meats, fish, or lamb. So, if you're asking "what meat is biltong", the answer can vary widely!

Biltong can also be made from different cuts of meat, from wider to narrow, unlike beef jerky, which needs to be made from thin cuts of meat. You'll find that biltong is fattier than beef jerky, as a general rule. This helps with a more tender and juicy chew compared to beef jerky.


This means that biltong takes longer to make. Biltong has a much longer drying time. And, jerky is sometimes smoked during the creation process, while biltong is never smoked as a part of its preparation.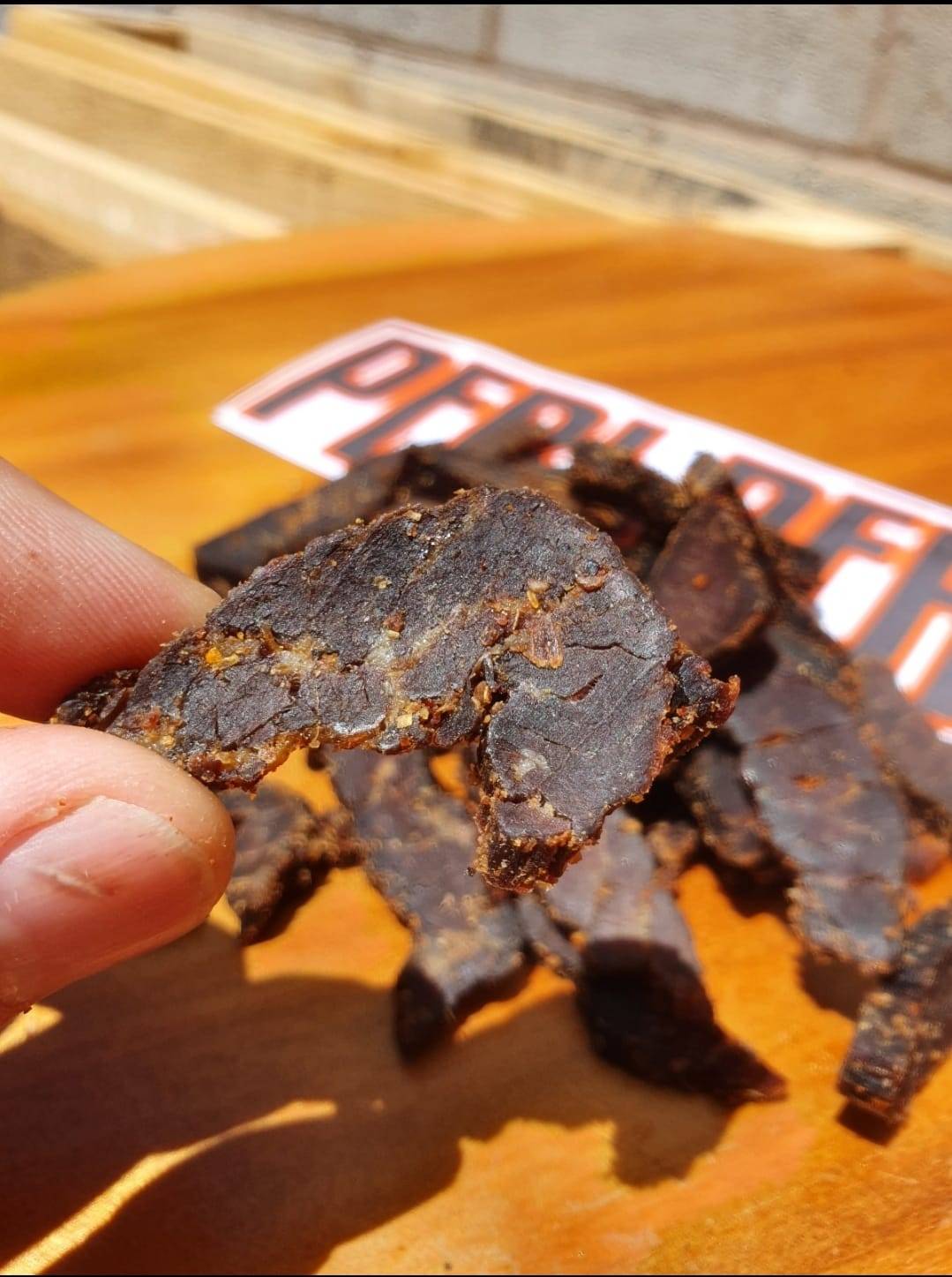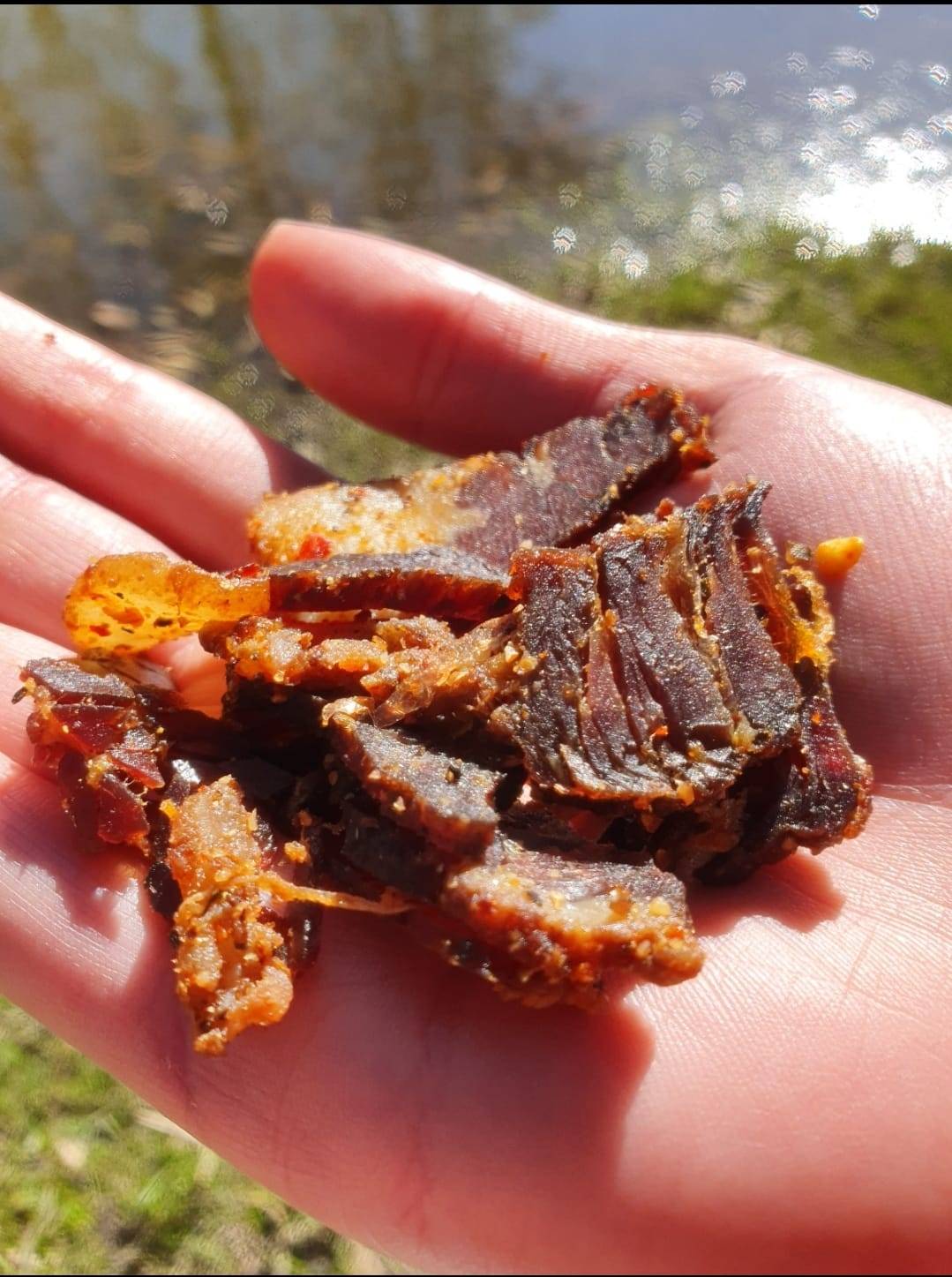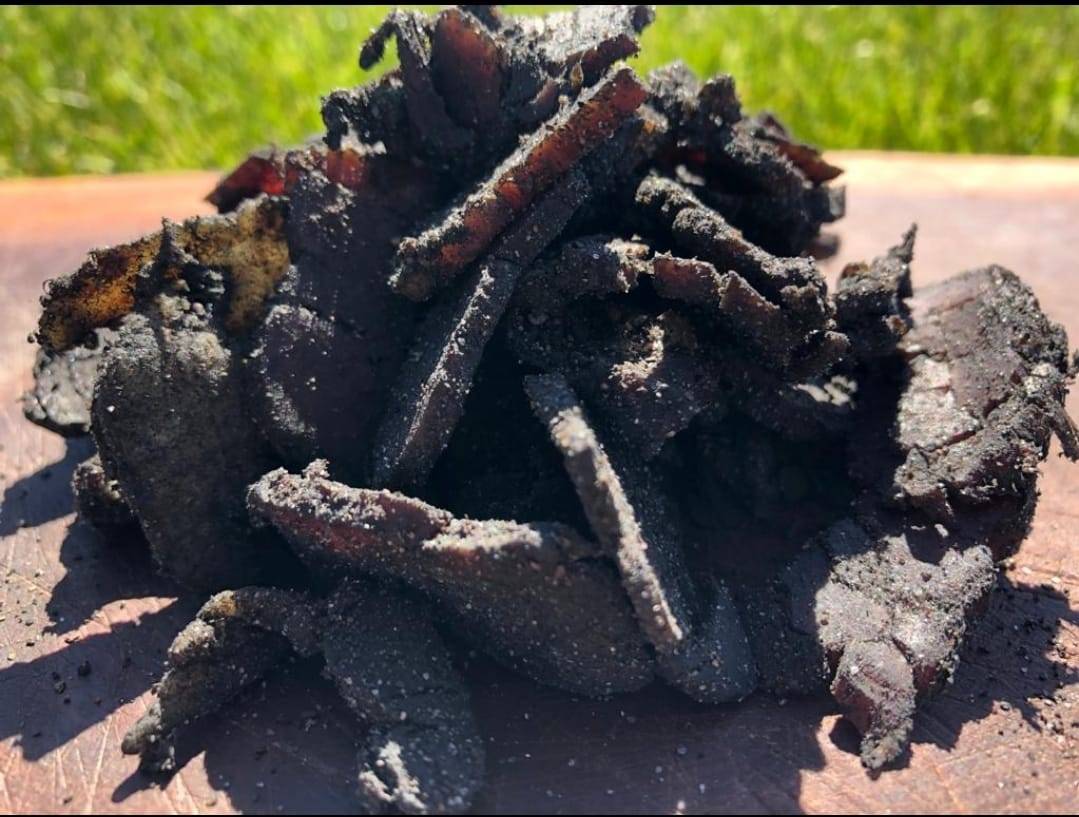 Where Does Biltong Come From?
Biltong is a snack that comes from South Africa. The indigenous people of the area came up with the first method for creating biltong so that they could preserve their food for longer. The old process mostly used salt as a way to preserve the meat.

When South Africa was colonized by Europeans in the 17th century, the white settlers began using the indigenous method of making biltong to their food preparation processes. The Europeans also added different ingredients to the process of making Biltong.

The word biltong is actually derived from two different Dutch words. They translate to 'strip' and 'buttock'. Because biltong is so durable and travels well, it was often used by people who needed to make long journeys on land or by sea. This made it very important when colonists began migrating to the north part of South Africa and to other countries.

Back in those days, biltong was traditionally created during the winter months, since it reduced the risk of bacteria during the process of making biltong. Luckily now that we have modern refrigeration technology, that's much less of a concern.

Biltong is now made by marinating in vinegar, along with different spices. Salt is used in the preservation process, to kill even more bacteria. The vinegar prevents the bacteria clostridium botulinum from forming on the meat, which could then cause botulism in humans when it is consumed.

Some of the different spices that are used in biltong include salt, pepper, coriander, all-spice, and others. These spices add flavour and change the taste of the biltong, and also contribute to the preservation process.
The vinegar marinade is part of what differentiates biltong from beef jerky, since it makes it softer and more pliable.
Of course, the exact mix will depend on where you buy your biltong from, since everyone has different recipes. Once the biltong is marinated, its left to dry for a few days or weeks. Voila!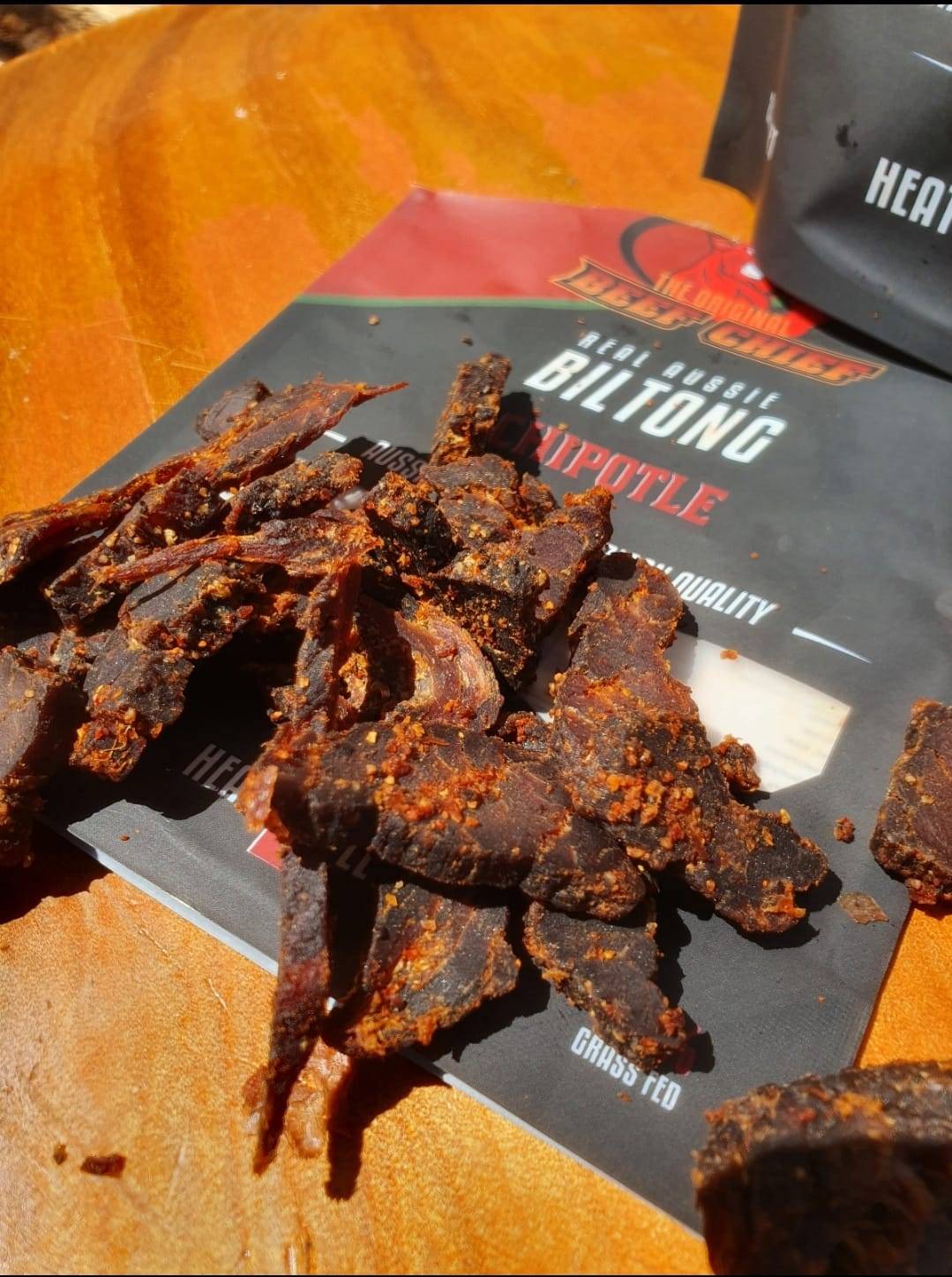 Biltong may sound a little weird, but it's actually a delicious and nutritious snack.
Biltong is made of natural ingredients, which means it lacks the preservatives that other snacks are full of.
If you need more protein in your diet, biltong is an excellent choice.

Those who are struggling to get enough iron should definitely consider trying out biltong. Biltong is also a great source of many different B vitamins, along with magnesium, zinc, and potassium.

Since biltong is low in sugars and carbohydrates, it's perfect for people who need to cut certain things out of their daily routine or who are following a particular diet.
As a whole, biltong is much more nutritious than other common snack foods. However, like anything, it should still be eaten in moderation, since it is still a meat product and tends to be high in sodium.

Plus, if you find your energy dipping in the middle of your workday, biltong is a convenient way to pick yourself up. You can eat them on the go, and they don't need to be stored in your refrigerator (assuming it's preserved correctly).

---
You don't just have to eat biltong on its own, either. Biltong is a versatile treat that can be added to other meals. For example, biltong is a strong addition to any charcuterie board.
If you're looking for new sandwich fillings, you should definitely consider trying out biltong.

Biltong is great stew flavoring, if you're looking for new ways to diversify your normal dinner schedule. Biltong can also be used as an exciting new garnish for a wide variety of different meals, from salads to casseroles and so much more.
You can even use it as a pizza topping!
Plus, biltong is available in many different flavors. You can always stick with the original. Or, try our Chipotle, Peri-Peri, or Loaded Gunpowder variety for something with a little more kick. If you're not into spicy, Lemon Pepper biltong and our famous Traditional is a tasty choice that won't burn your mouth.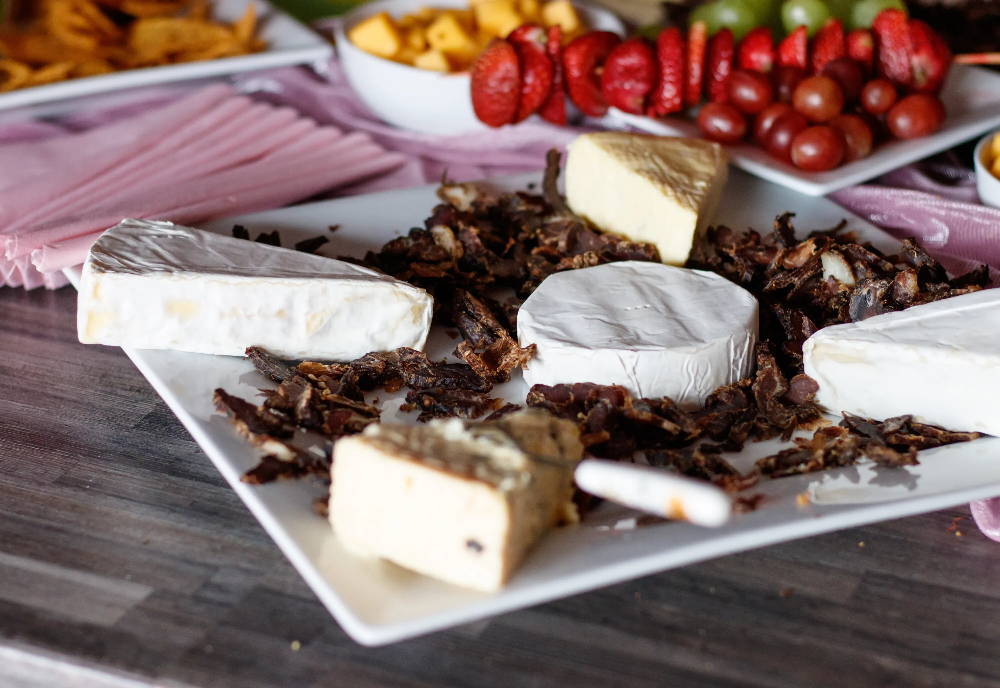 What is Biltong? TRY IT TODAY!
Clearly, biltong is a delicious snack with an interesting backstory. Now that you know, "what is biltong", have you thought about trying it out?

Well, you don't have to look far to find out where to get biltong. Shop for different types of biltong and other snacks you'll love today.