REAL BEEF JERKY vs CANDY JERKY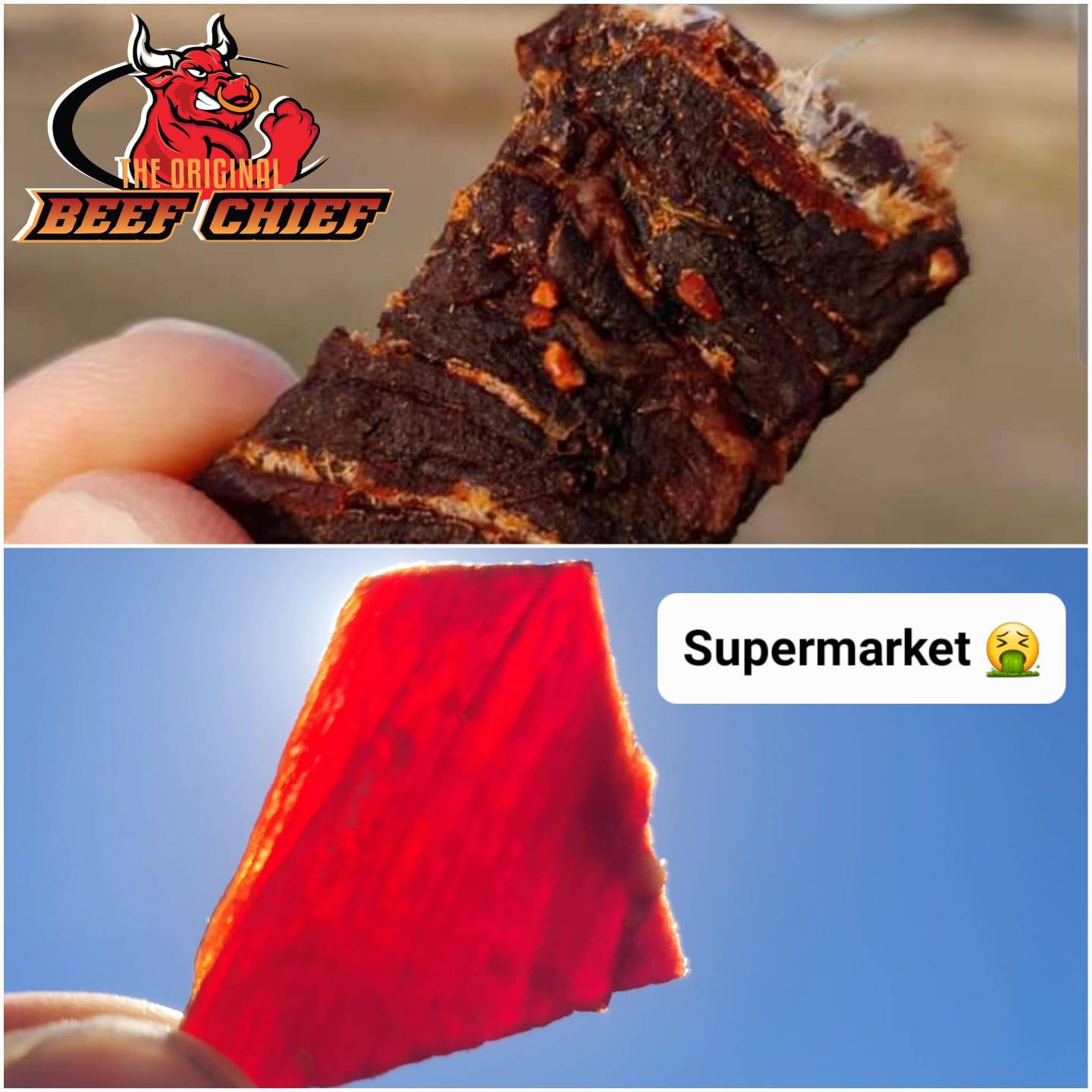 ---
ONCE YA KNOW THE DIFFERENCE, THERE'S NO GOING BACK!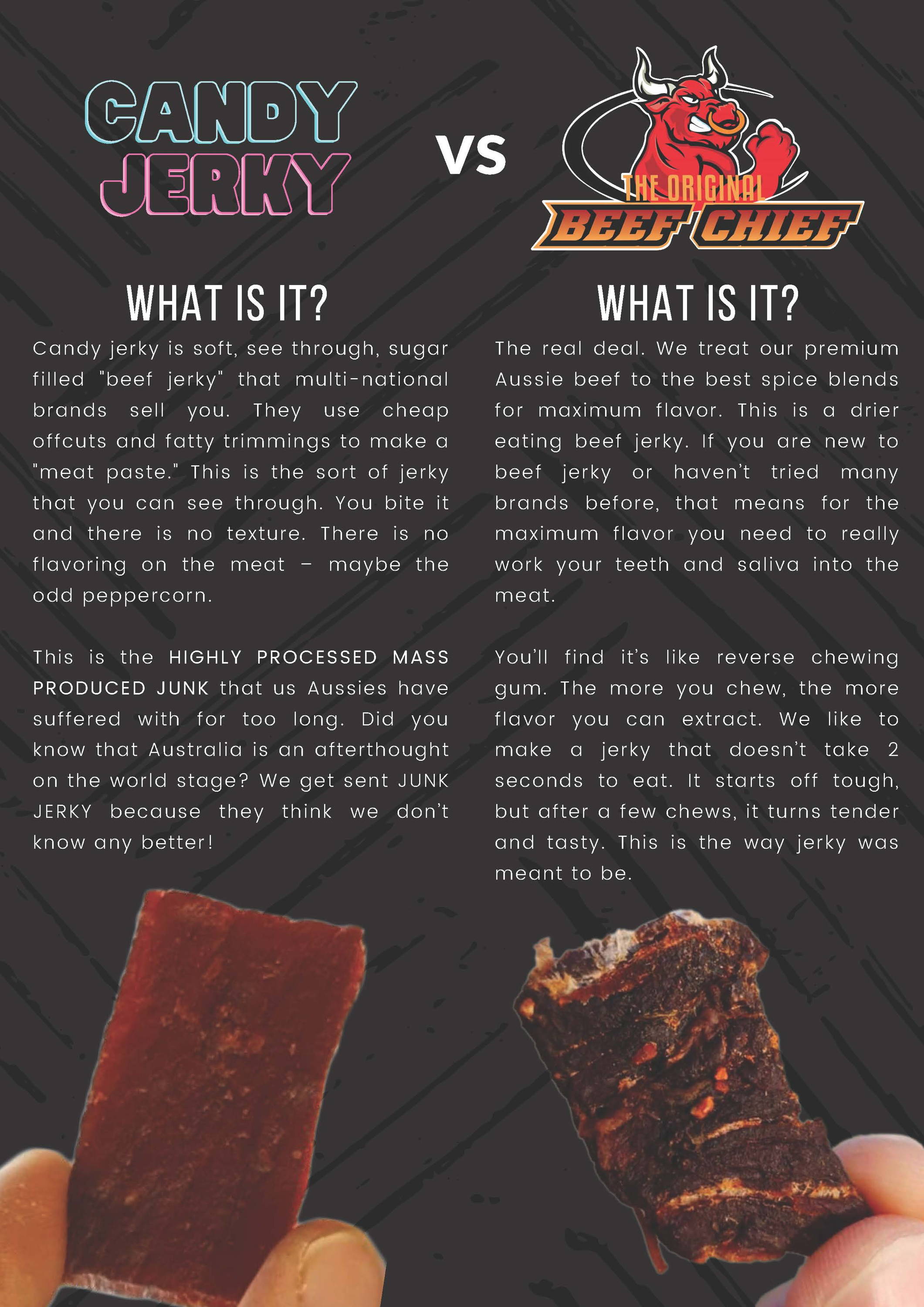 Candy jerky is what I call the soft, see-through, sugar-filled "beef jerky" that the big multi-national brands sell you. They use cheap beef offcuts and fatty trimmings to make a "meat paste". This is the sort of beef jerky that you can see through. You bite it and there is no texture. There is no flavouring on the meat - maybe the odd peppercorn.
Cheap candy jerky is the HIGHLY PROCESSED MASS PRODUCED JUNK that us Aussies have suffered with for too long. Did you know that Australia is an afterthought on the world stage when it comes to beef jerky? We get sent CHEAP JUNK JERKY because they think we don't know any better!
Look at the nutritional information of this cheap candy beef jerky and compare it to a proper Australian beef jerky. You'll see candy jerky is packed full of sugar, often more than 15g per 100g. Our Cracked Black Pepper has 2g of sugar per 100g beef jerky. That's a BIG difference.
Candy jerky is a lot less nutrient dense too. Being made from a blend of fat and beef trimmings, you aren't getting any sort of real benefit at all.
Our high-quality beef jerky is the real deal. We treat our premium cuts of Australian beef to the best spice blends for maximum flavour. Beef Chief Jerky is a drier eating beef jerky. If you are new to eating beef jerky or haven't tried many beef jerky brands before, that means for maximum flavour you need to really work your teeth and saliva into the meat.
You'll find it's like reverse chewing gum. The more you chew, the more flavour you can extract. We like to make a jerky that doesn't take 2 seconds to eat. Really good beef jerky starts off tough, but after a few chews, it turns tender and tasty.
This means you won't eat it all straight away and can savour the premium taste even longer.
This is the way good beef jerky was meant to be made.
THE PROBLEM WITH CANDY JERKY
Given that most supermarkets only stock cheap, mass-produced, low-quality jerky, this is the first experience that many Australians have with beef jerky products.
If everyone's first experience with beef jerky products is cheap and nasty, then who knows how many Aussies are getting put off jerky for life!
Don't just take my word for it, join the Beef Chief Chew Crew on Facebook and find out why Beef Chief is one of the best beef jerky brands in Australia and has such a loyal following.
---