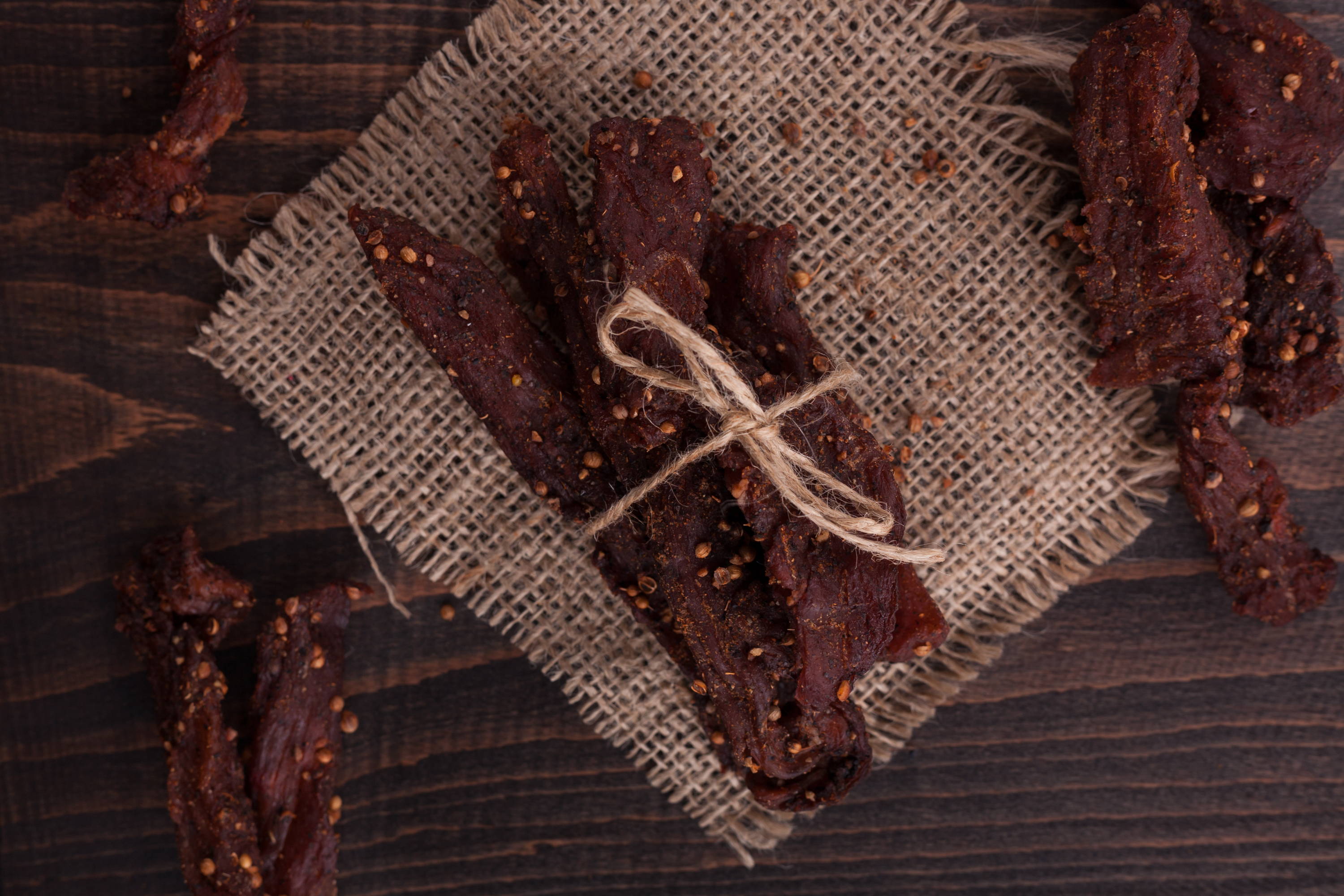 BEEF JERKY- THE PERFECT KRIS KRINGLE GIFT
Kris Kringle gifts can be tricky and Christmas prep is busy enough but Beef Chiefs here to make sure you are sorted with a wide range of gift ideas that's guaranteed to make you the ultimate Kris Kringle Gift giver this year!
Read on to see how Beef Jerky can be your gift giving savior this Chrissy....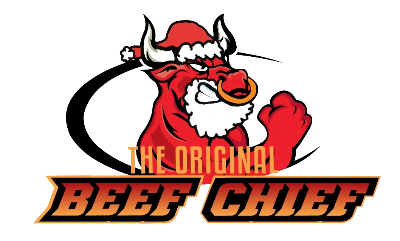 ---
BEEF JERKY- THE PERFECT KRIS KRINGLE GIFT
What is Kris Kringle? Kris Kringle (also known as K.K. or Secret Santa) is a secret gift giving tradition.
It starts by putting writing every one's name onto a slip of paper. All names go into a hat and everyone draws one out at random. The person's name is who they have to buy a gift for. The common practice is to set a price limit.
Usually, the results of the draw are kept quiet, hence the name 'Secret Santa' but we all know some people cant help but be Loud Mouth Larry's, and soon enough the speculations of who has been assigned who has begun. But that's all a part of fun!
Choosing a Kris Kringle gift can be tough, especially if you're not too familiar with the person you've be allocated or what they might be interested in. And even price restraints can make it a lot harder!
Don't get overwhelmed this Chrissy! Here at Beef Chief we reckon we've gotcha sorted this year with our wide range of Beef Jerky, Biltong and Droewors that'll make the ultimate, unique Kris Kringle gifts!
AWARD WINNING Beef Snacks with flavours from wild to mild there's no doubt you'll find something unique and tasty for your Kris Kringle. With such a wide range you'll be able to nail that $20 gift spend limit with confidence - or if the price limit is higher we aren't short of products. Meaning you'll be able to meet any sort of spending limit and still end up with a KILLER Kris Kringle Gift!
The best part is your Kris Kringle gift can be carefully handpicked by yourself to suit the person you're buying for. You can dabble in our spicy range for those hot heads or aim for a unique chewing experience with our Salt & Vinegar Jerky or South African Biltong or Droewors!
Mate, we've done ya a solid with the below table of price points and some of the potential delicious Australian Made & Owned gifts to make it that much easier for ya!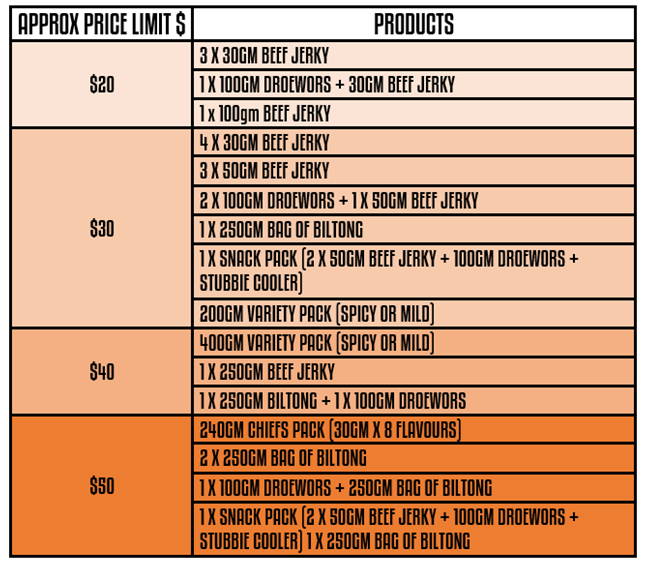 Still not sure? Shop our range to find your perfect combo for your Kris Kringle Gift, plus maybe a sneaky little prezzie for ya self!
---
Our Beef Jerky range make the PERFECT stocking fillers gifts for everyone from dad, brother-in-law, kids, cousins, and grand kids! I mean who wouldn't be rapped so see a bag of tasty beef jerky sitting in their Santa sack on Chrissy morning! It's time to move away from the traditional boring stocking fillers and into the unique, mouthwatering world of beef jerky to BEEF UP your Xmas stockings.
With our 30gm Beef Jerky varieties starting out $6.87 it's a cool gift that people may not necessarily buy for themselves and that EVERYBODY will enjoy!
There are so many other absolute cracker stocking filler gifts to choose from on our website we reckon you should give it a squiz!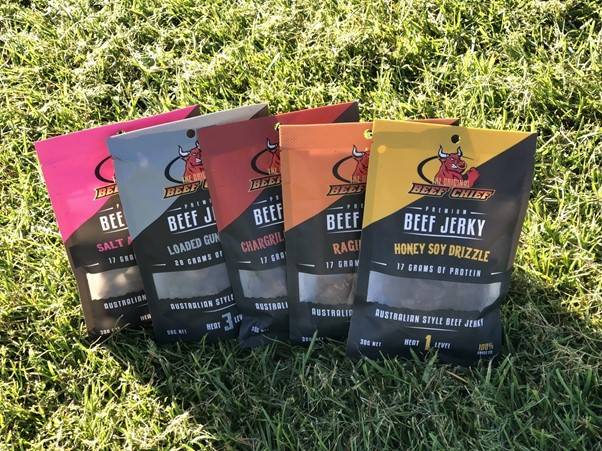 ---
Thinking of making a gift hamper or a food hamper this Christmas for someone? Well, grab ya Chrissy ribbon and get ready to wrap it up because our jerky makes the ideal addition to an amazing food hamper!
Our range goes with absolute everything from cheese, beer, wine, chocolate, biscuits and will satisfy absolutely everyone (except vegetarians of course). Get creative and crafty with your homemade food hampers this year and check out Beef Chief to take it to that next level deliciousness!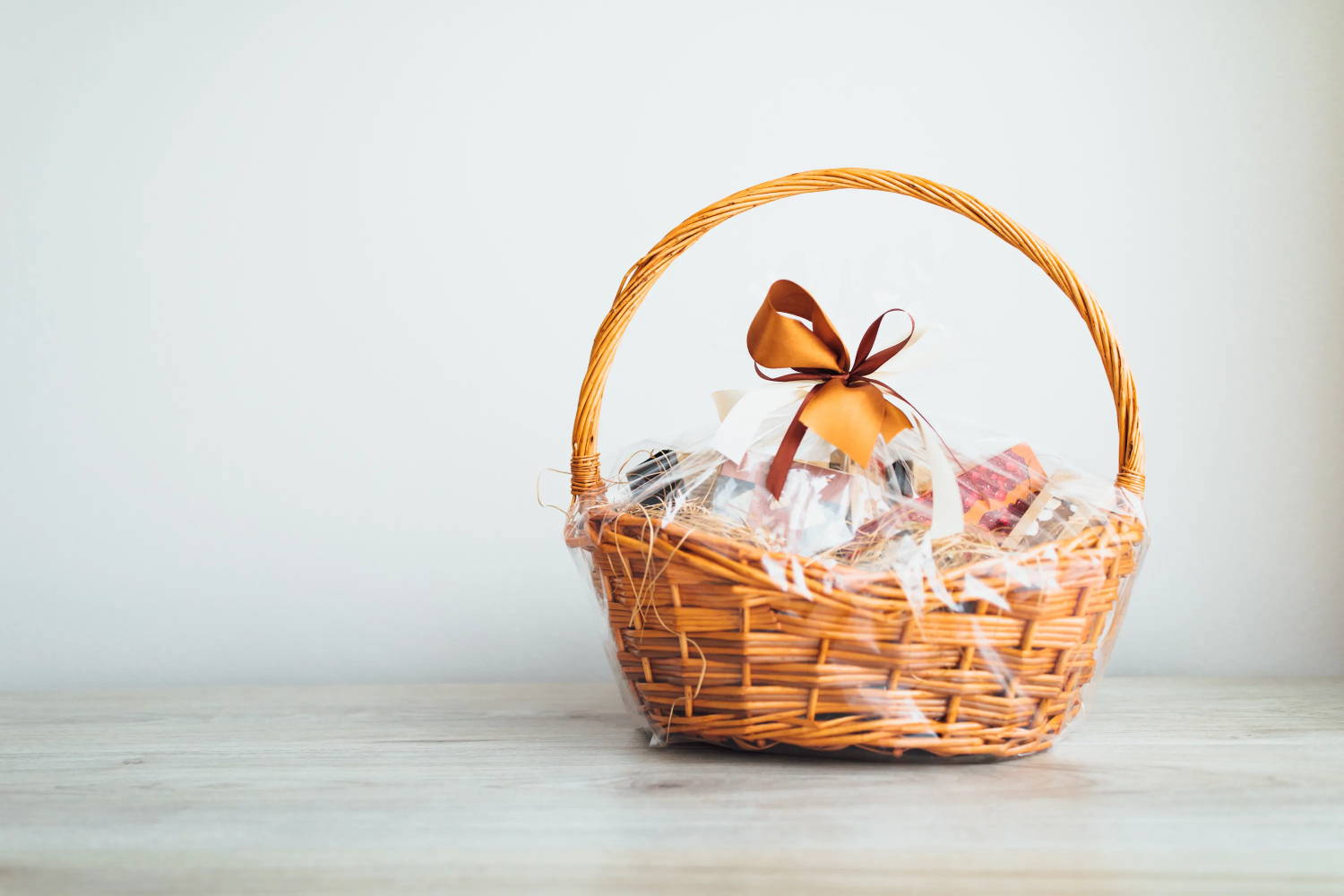 ---
Beef Chiefs Beef Jerky is proudly Australian Made & Owned so you can sit back on Christmas Day knowing your products are of the highest quality and you're supporting a small Aussie company when purchasing our Aussie gifts!
---
Beef jerky gifts may not be the first idea that pops into your head when it comes to gift giving but we're damn sure ya loved ones, friends or colleagues will appreciate not have to unwrap another lynx body wash pack, candle, pack of socks or boring generic gift card this year!
All in all, we reckon you can't go wrong with Beef Chief's products as a knockout Christmas gift. It's time ya get people something DIFFERENT, NEW AND EXCITING and as a bonus, if they love it you know you can top them up every birthday, Easter or anniversary in the future!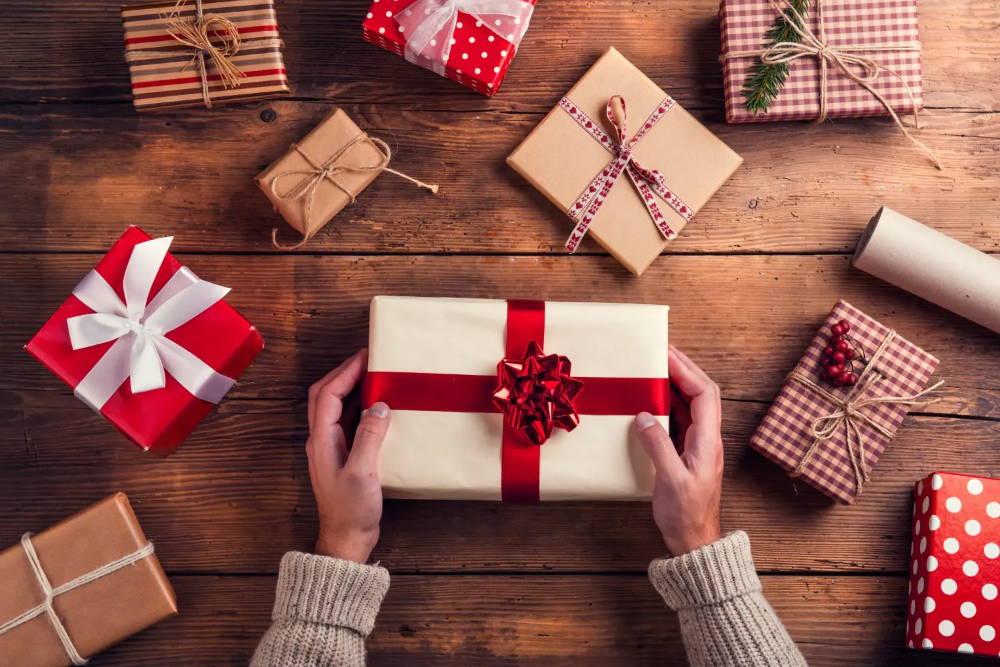 ---